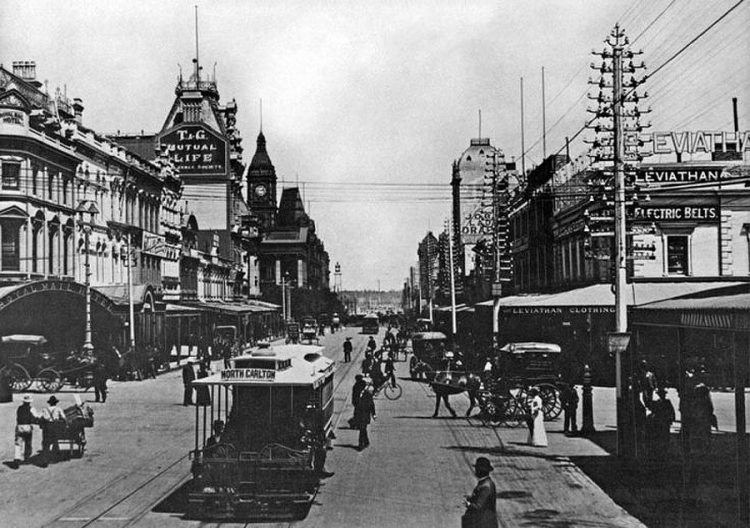 Předminulé století je natolik bohaté na tajemství, že vážení autoři sci-fi by se neměli upírat jen do budoucnosti, ale pro náměty občas nahlédnout i do naší minulosti. Spisovatelé 20. století však ještě neměli ty možnosti, jaké máme nyní ve století jednadvacátém, které - kromě jiných výhod - vytvořilo digitální archívy, jimiž byly obohaceny i ty nejmenší knihovny, dokonce nepostřehnutelné na mapě a v životě států.
A tak, probíraje se digitálními archívy fotomateriálů, člověk občas dostane chuť napsat fantastický román. Je to však skutečně fantastika?
Dobře se pracuje s digitálním archívem Brazílie, kde cenzor nebyl dostatečně motivován. Někdy se tak naučíte užitečné věci. Na všech fotografiích je se na co dívat, i když někdy musíte i zapřemýšlet, proč například v Národní knihovně Nového Zélandu měli potřebu oddělit na fotografii střechy domů, jak je zde na první pohled patrné: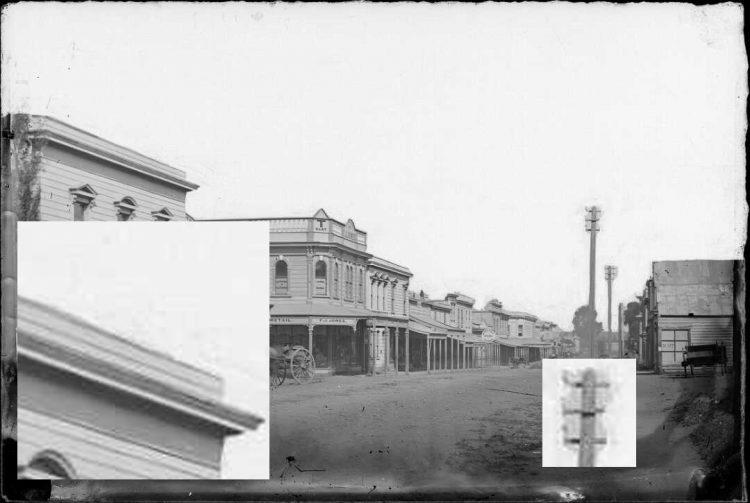 Ale nebudu se vzdalovat od tématu a podíváme se na trochu té slíbené fantastiky.
Kdysi po brazilském Manausu jezdily takovéto tramvaje (viz obrázek nahoře). Na první pohled obyčejné tramvaje, ale… bez pantografu a drátů. Už jsem o tom dříve psal v souvislosti i s jinými zeměmi. Ve skutečnosti totiž takových tramvají bylo po celém kontinentu velmi mnoho.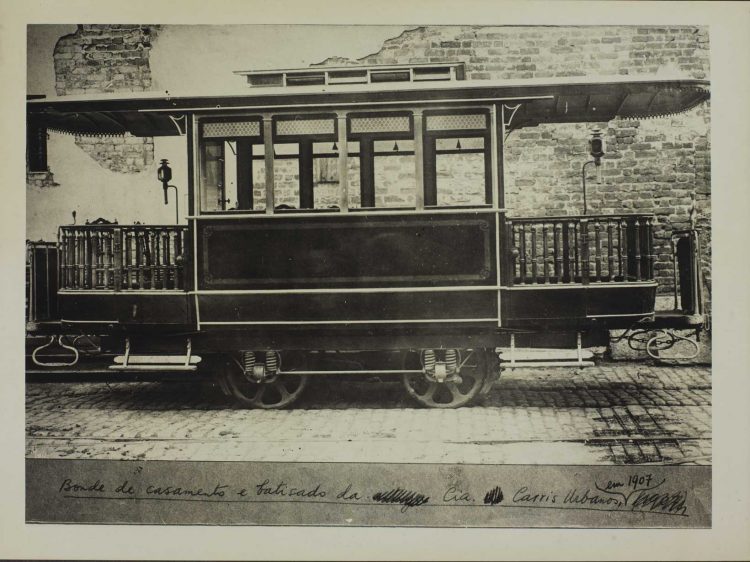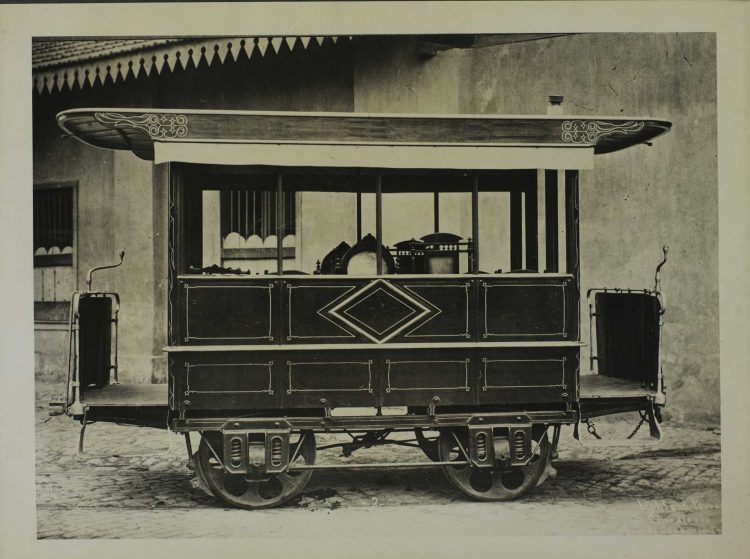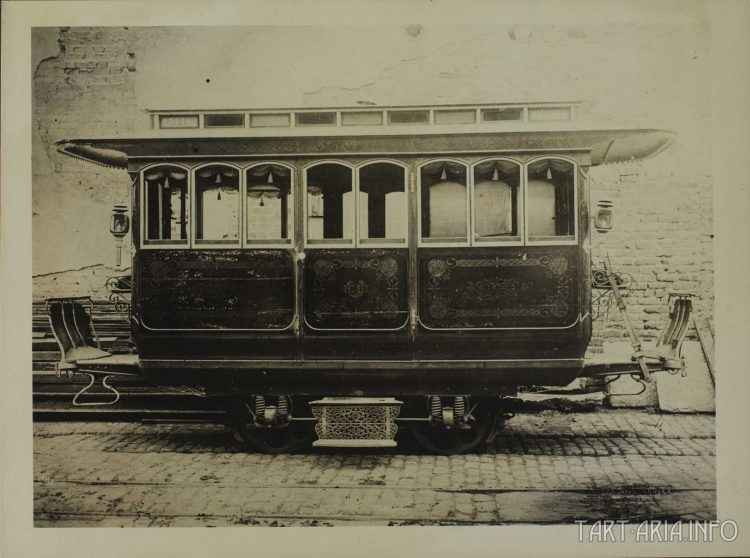 Dokonce i diskuse o nich už byla a celkem jsem byl přesvědčen, že tu nejsou žádné zázraky, energie jim byla dodávána kolejemi. Ale čtenáři, kteří se v tomto tématu orientují, byli vůči této myšlence okamžitě skeptičtí. Při takové metodě přenosu energie by totiž ztráty překročily užitkovost. A navíc by takové tramvaje jezdily jen do prvního deště. Jenže ony jezdily i v dešti, a ne experimentálně jeden rok kdesi jako ukázka progresivního velkoměsta té doby.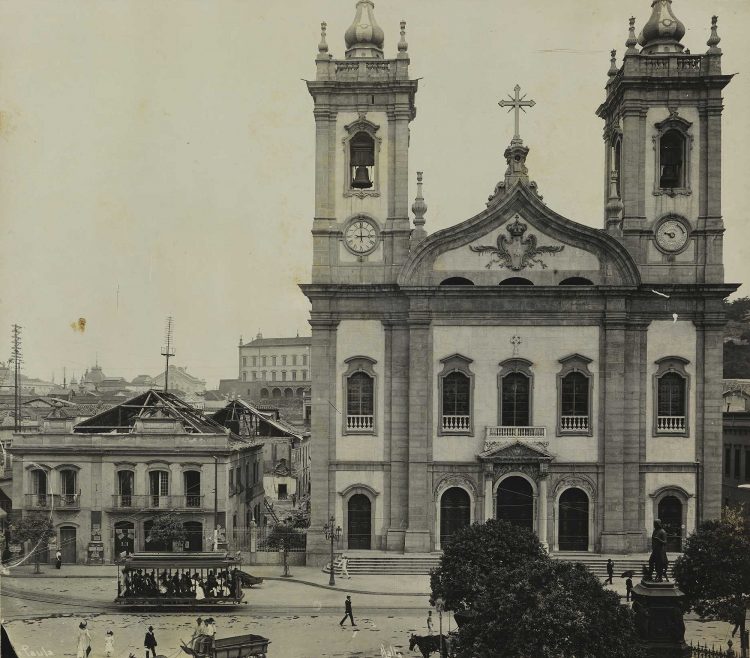 Pokud se podíváte pozorně, pak k tramvaji nevedou žádné dráty, přitom náklad, který veze, není nevýznamný.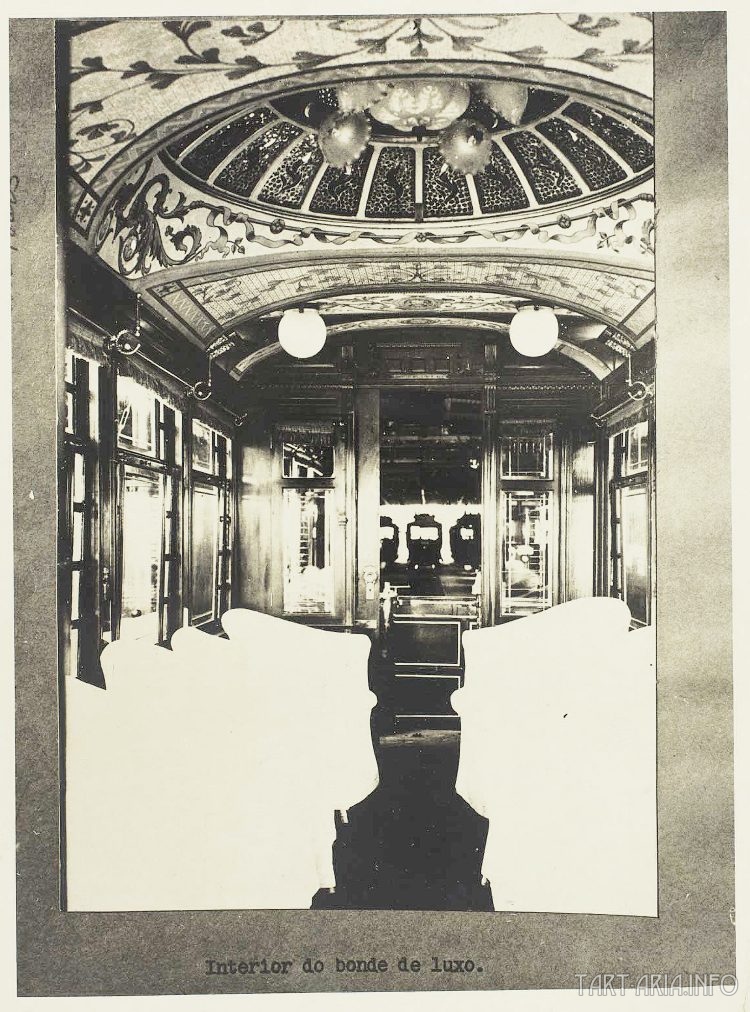 Vnitřní výzdoba takových tramvají může v mnoha ohledech překvapit. Zdá se, že tramvaje byly opravdu luxus. Těžko si představit, že by něco takového jezdilo u nás. Nicméně byly takové, a to před více jak stovkou let. Nejzajímavější však pro mě je ona kupole na stropě. Co v ní je? Osvětlení vozu je jinde, takže tam musí být něco jiného. Že by… reproduktory? Ne, to by bylo příliš smělé na tu dobu. I když… kdo ví. Soudě podle fotomateriálů z těch let, toho neznáme příliš mnoho, a tak raději nic nevylučuji. Tehdy například probíhaly takovéto výstavy úspěchů oné doby: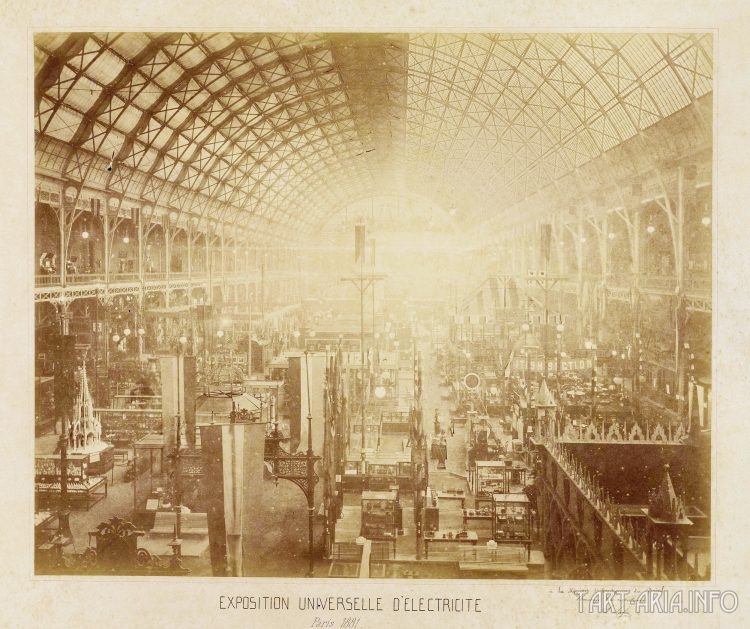 Toto je pavilón úspěchů elektřiny na pařížské výstavě roku 1881. Když si obrázek zvětšíte a uvidíte sál plný podivných zařízení, nenajdete tam jediné výrobní zařízení v podobě, v jaké si představujeme, že by mělo být. Ale zato je tam mnoho modelů špiček kostelních věží, stejně jako mřížky, tyčky a další produkty, na nichž jsou jakési minikupole. A kupodivu hodně lamp tu svítí a hoří. Je tu snad někde zvenčí přivedený napájecí kabel, nebo to všechno svítí na akumulátory? To bude asi jen nějaká fantastika...
Ale co když všechnu tu energii nahánějí ony minikupole, jako jsou například tyto?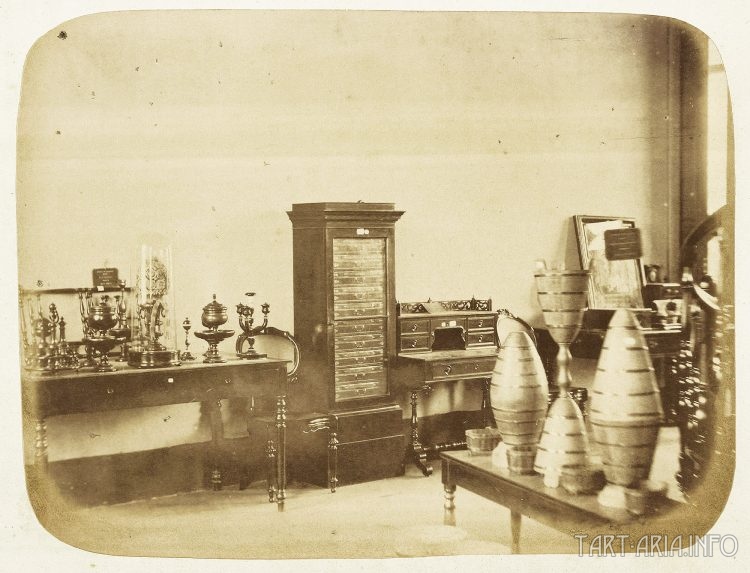 V katalogu jsou skromně nazývány jako "průmyslové výrobky". Zřejmě výborné výrobky, když se dostaly až na mezinárodní výstavu. Jeden dokonce má podobu menory. A dá se očekávat, že to nebylo kvůli estetice.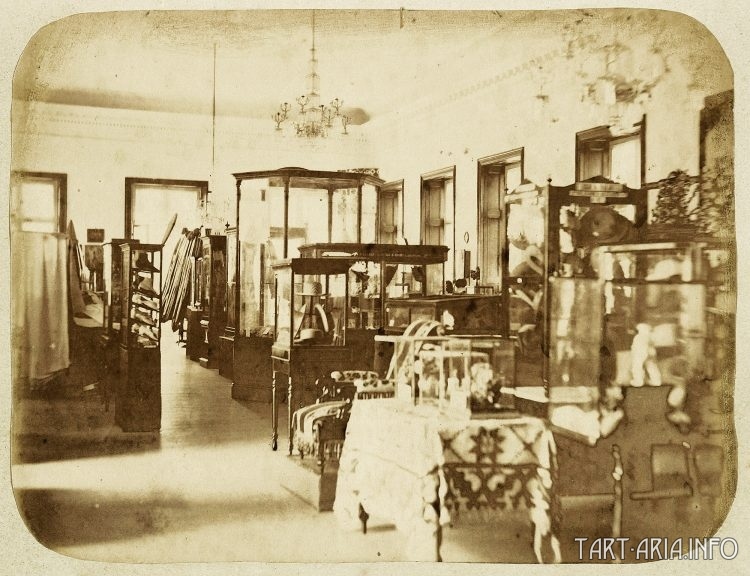 Při jeho umístění na lustr, jak ne zrovna jasně vidíme na předchozím obrázku, pravděpodobně svítil, pokud se do jeho středu umístila žárovka speciální konstrukce. Nebo se to dalo udělat i jinak: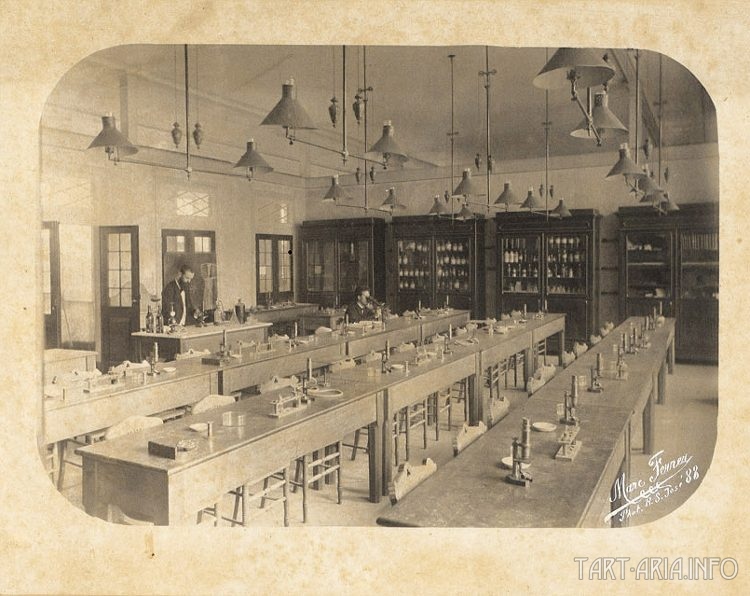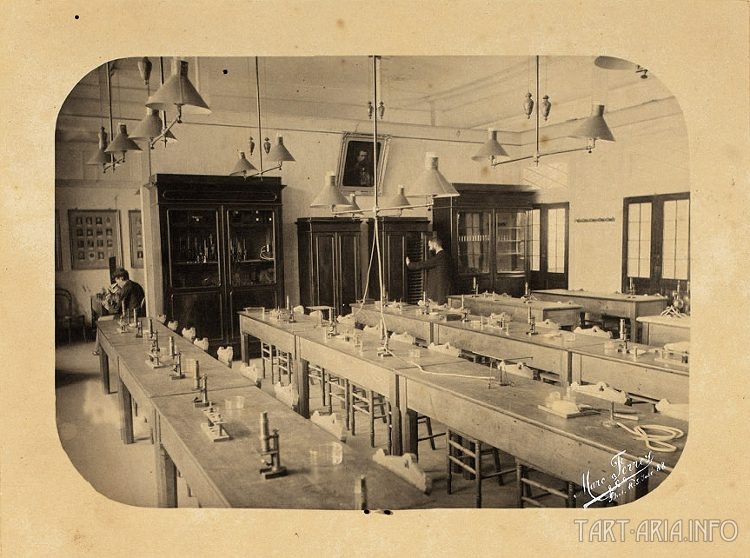 Pokud se podíváte pozorně, dvojité lampy se pohybují pomocí závěsů nahoru a dolu. Určitě vás napadne, jak potom asi za nimi tahali elektrický drát nebo plynové potrubí (pokud tam je plyn)? Nejspíš tedy celá záležitost nespočívá ani v jednom, ani v druhém, ale v konstrukci protizávaží, v němž je ukryto "něco", mající v Evropě krátké označení "tain".
Ale takové využití samozřejmě nebylo jen pro lustry: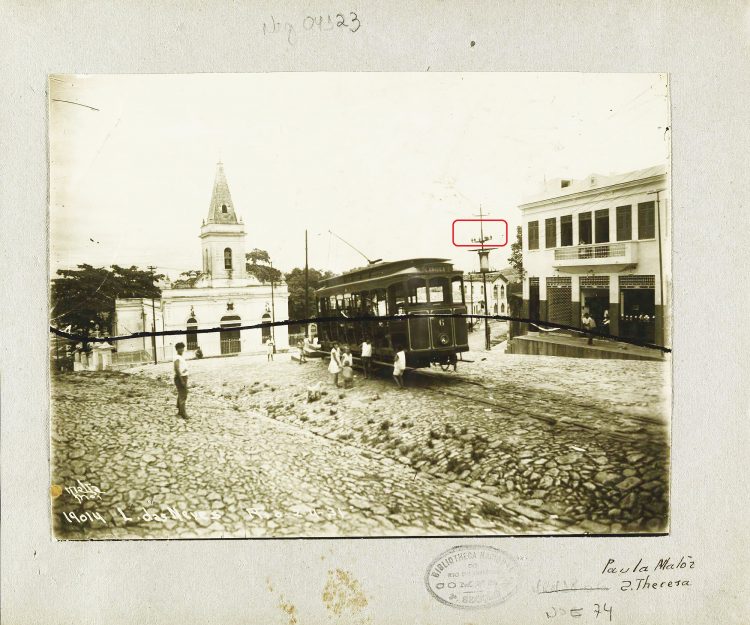 Jak je vidět, ve velkém je lepili na sloupy, díky nimž pak jezdily tramvaje. Ale… pak se něco stalo a tramvaje byly převedeny na jiný zdroj napájení, což je zřejmé i z této fotografie. Ale minikupole tu stále je; možná je v domech kolem ještě využívali, anebo je prostě zapomněli odmontovat. Stává se.
O čem se tu ale dá mluvit, když i veřejné záchody byly jak z výstavy: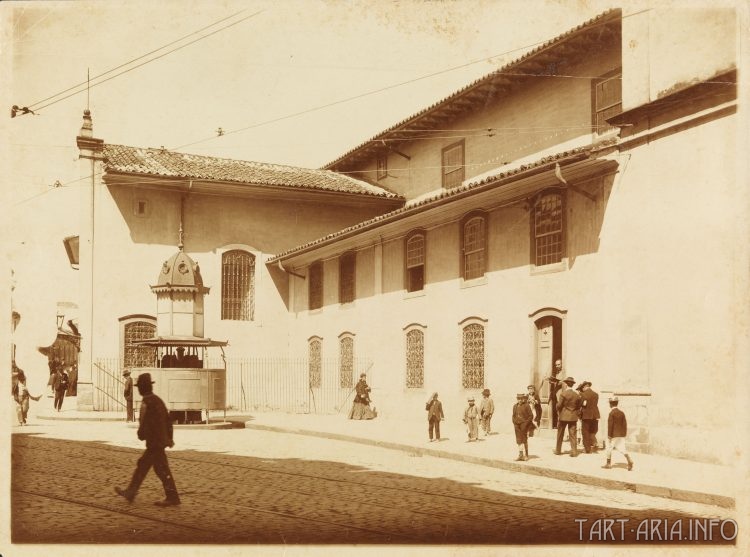 Jakýsi model katedrály sv. Petra, jen aby bylo učiněno zadost běžným potřebám? Zase nějaká fantastika? Ne, ozdobné orámování spodní části kupole nad záchodem nejspíš nebude jen paráda, ale jedná se o jasný záměrný motiv…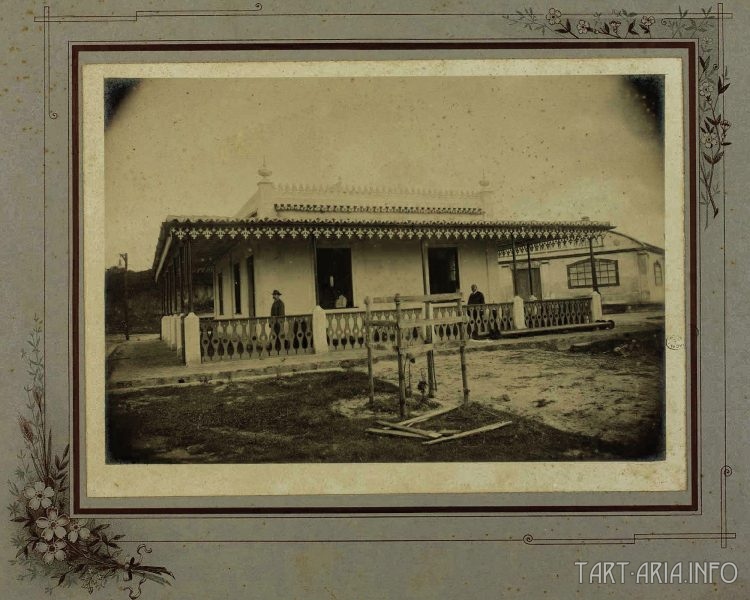 Pokud něco víte o fraktální geometrii, tak na předchozím obrázku ji vidíte v nejčistší podobě. Ozdoby vypadající jako třásně tam zdaleka nejsou jenom pro krásu. Podobný typ střechy není ničím jiným než upravenou hlavou kupole pravoslavného chrámu, kde vrchol tvoří dvě jablka, kovový materiál, ze kterého jsou zhotoveny střešní krokve, představuje hlavu - a horní část kupole nad jablkem v pravoslavném chrámu je v tomto případě přesunuta dolů a je natažena po celém obvodu střechy. Po technické stránce je toto řešení velmi nápadité, jakékoli výškové práce na takovém zařízení však výrazně komplikují jeho provoz. Stejný princip se používá i v takovýchto zařízeních: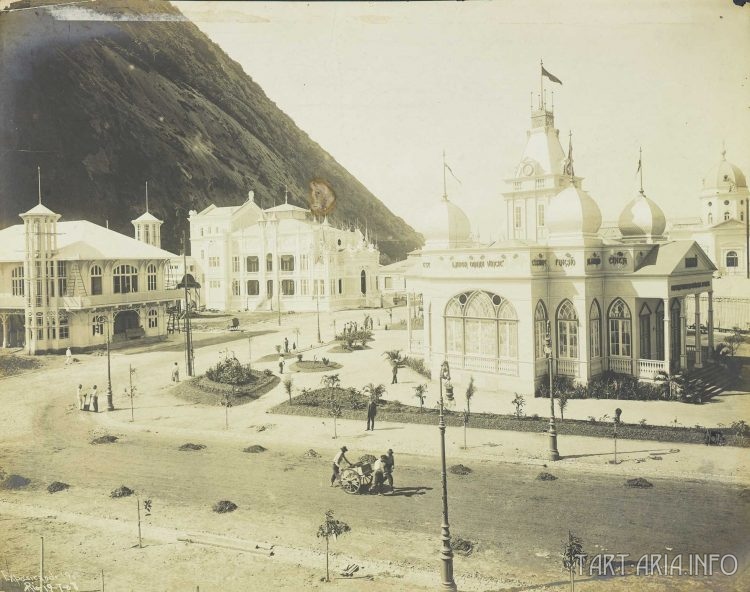 Tak to by byla fantastická země, kde není třeba dobývat ropu a vést kvůli ní války! A byly takové země! Na všech kontinentech, kde byla civilizace. Ovšem jen do té doby, dokud úzký okruh lidí nevymyslel geniální způsob vlastního obohacení a během několika desetiletí ho úspěšně zavedl. Ale to už je jiná historie.
Hovoříme však o kupolích a jablkách a bylo by vhodné se podívat ještě na něco.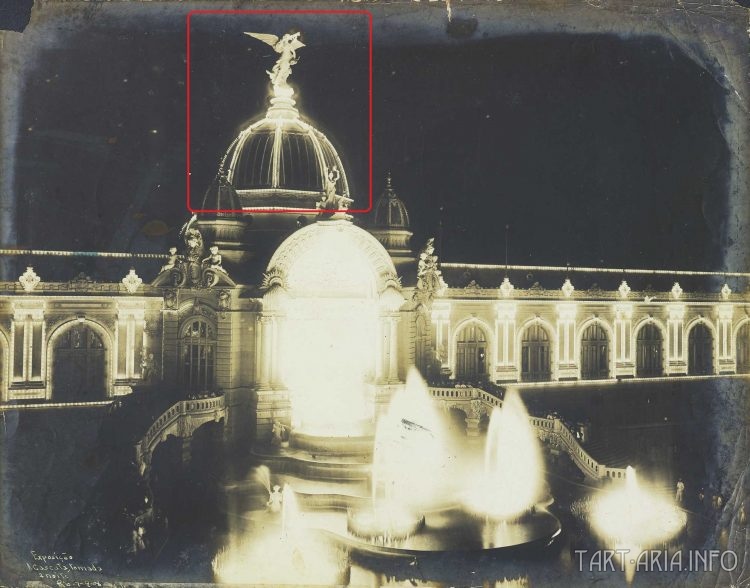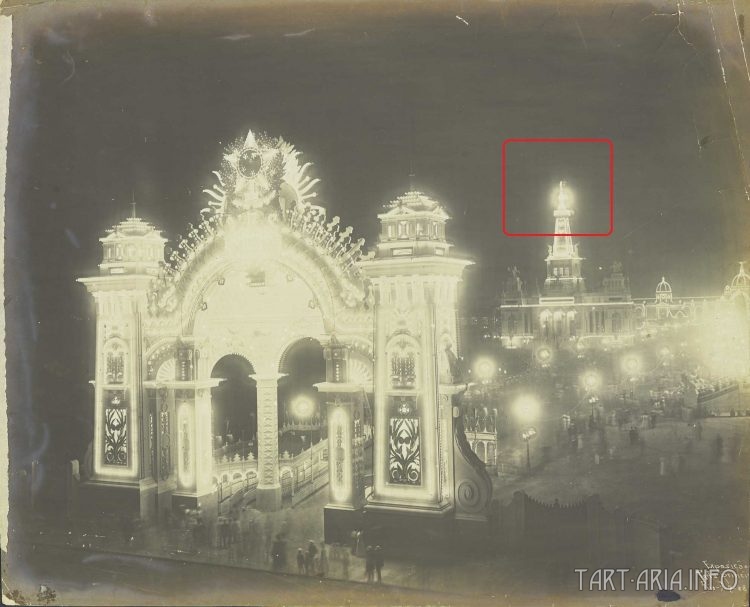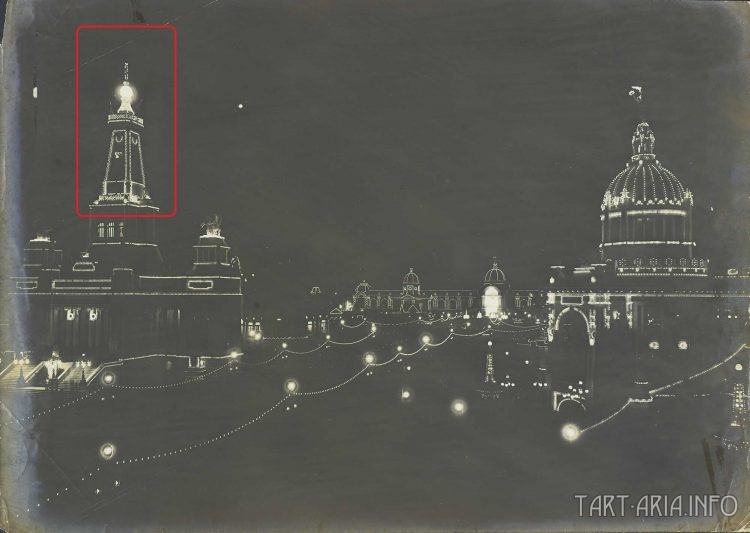 Viděl někdo někdy jablka na kupolích vyrobená ze skla? Pravděpodobně ne. Žárovkami je tedy nelze osadit. Jak tedy to jablko mohlo svítit jako gigantická žárovka? Na prvním obrázku se kromě toho jas žárovek snižuje směrem dolů, což je v rozporu se všemi zákony fyziky. Zas nějaká fantastika?
Ale všechno je nic ve srovnání se světově revolučním aparátem, který by mohl získat elektřinu centralizovaně v takovém objemu, jako na oněch iluminacích, pokud by tam byl. S největší pravděpodobností, pokud by tam byly žárovky, výkon by byl značný.
Pojďme se mentálně vrátit k obrázku z elektrické výstavy. Existoval nějaký generátor dostatečného výkonu, který by mohl přeměnit atmosférickou elektřinu na využitelnou energii, například pro provoz mechanických zařízení?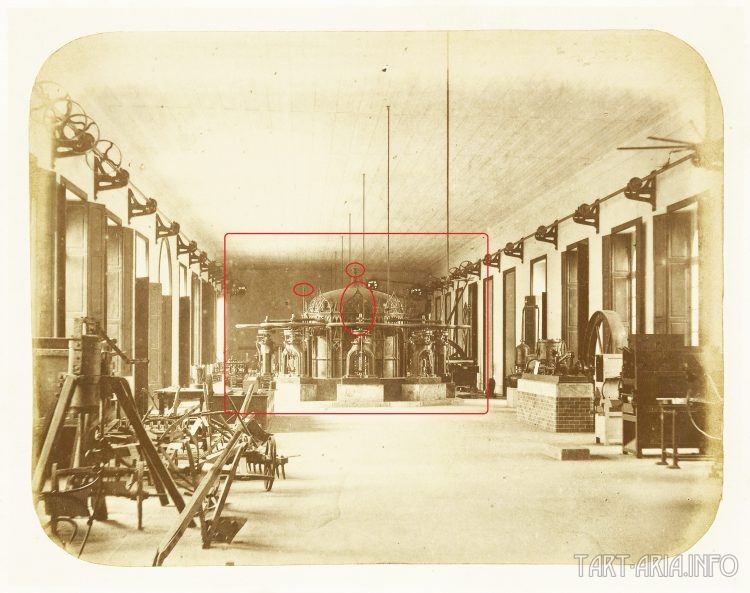 Pravděpodobně by mohl... Ups... Ani příchozí trubky, ani odchozí, ani manometry. To, co je na fotografii, přece není nádrž na vaření piva! Nic vás nenapadá?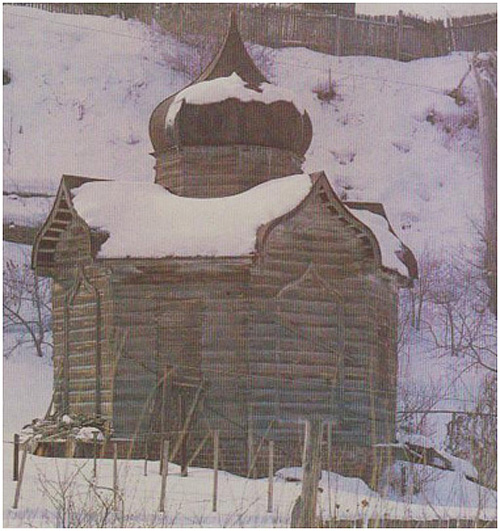 Tohle je kaplička nad přívodem vody, která se ve své době nacházela v běžném městečku Ruského impéria (podle všeho už dávno zmizela). Na tomto místě uvnitř kaple bylo první hlubinné čerpadlo, přinášející vodu k povrchu. Pouze ventily motoru čerpadla byly pravděpodobně uvnitř. Ale na daleko dřívější fotografii jsou ventily viditelné a místo čerpadla je zde použit výstup převodu na kolektivní distribuční systém. Nic fantastického...
© tart-aria.info. Všechna práva vyhrazena
Эта статья также доступна на следующих языках: