Numerous sci-fi writers of the beginning/mid 20th century descrbied an idea of artificial sun. It was a quite daring idea for that time. Nevertheless, the humanity has been worshiping sun in various forms and cultures for hundreds of years, identifying it with a god. Traces of this worship are scattered all over the planet. But what exactly inspired 20th century's writers? Could their inspiration come from a real/natural source? You probably think this is impossible, right?
Nowadays, we have achieved success in creating many sophisticated technical devices, from tanning beds to hadron collider. But what about compact/portable sun? Most scientists would obviously say that it can't be done, however, what if we don't know something?
Let's look at some photos, starting with a one you may have already seen in my previous articles.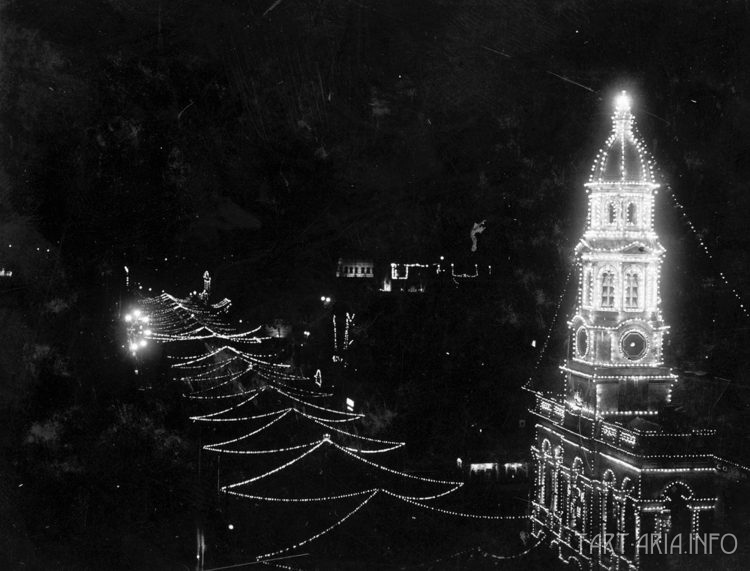 The photo (made in 1901) depicts Australian city Adelaide, particularly the King William Street. The top of the tower has some very bright looking orb, which is a bit larger than the other light bulbs. Onwards of 1920, this objects was still there, but lit up less often.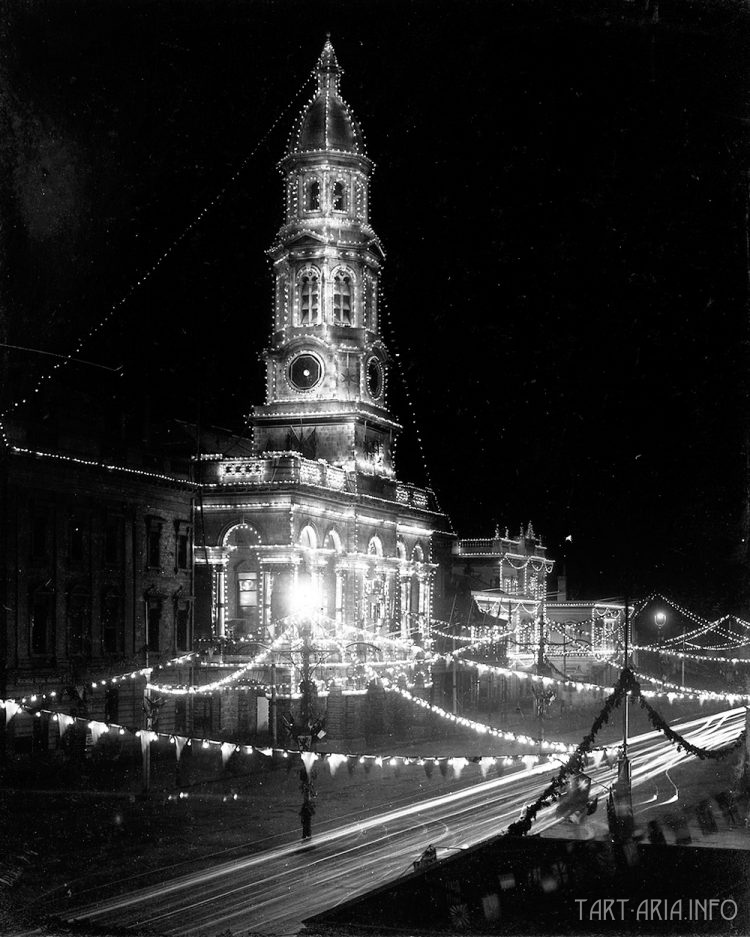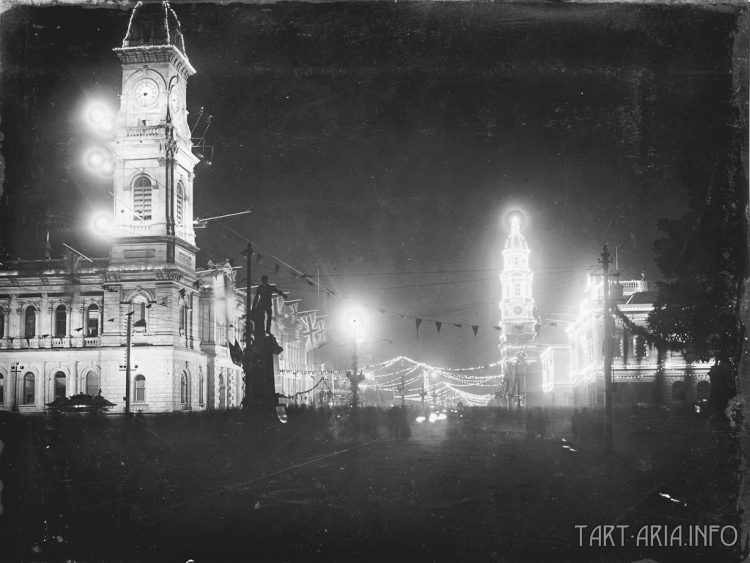 What was this artifact and why did it disappear? At least, there are plenty of photos of this street in digital archives.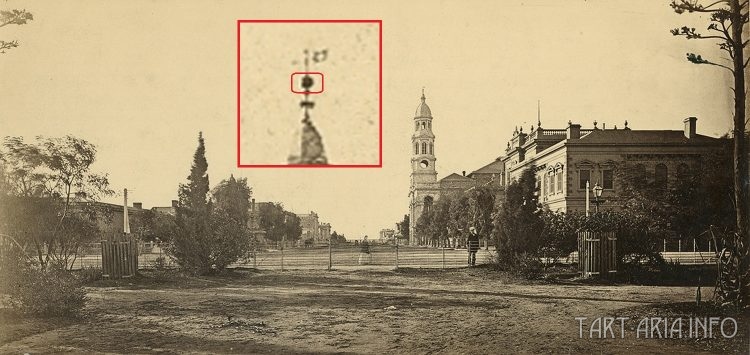 This photo demonstrates the same street in the year 1866. The unusual orb is placed on the top of the tower, and it is clearly seen that this orb is placed on a certain distance from the dome.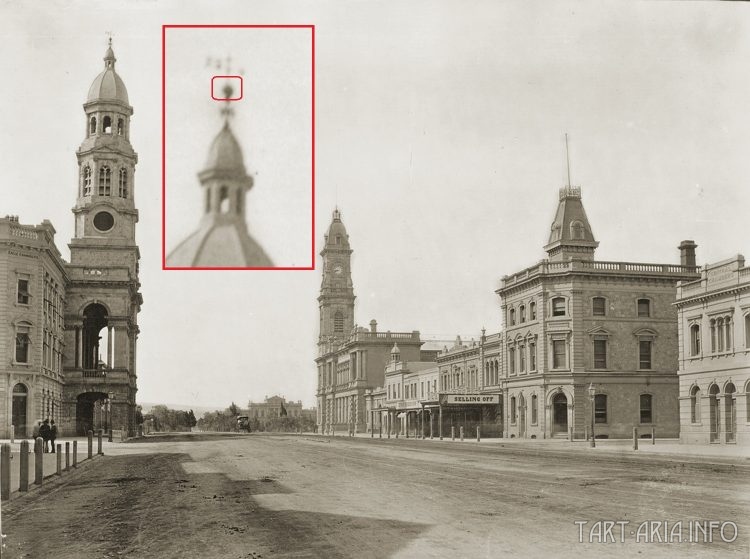 This one is from 1870. The surroundings have changed a bit, windows are stuffed with some junk, and the building on the opposite side of the street has an indicative sign «selling off». What the heck was happening in Australia at that time? We know that the northern hemisphere was undergoing a cataclysm, but now it turns out that situation in Australia was not that different, judging by the photo of a desolate city, with central buildings being on sale. But returning back to our topic, the orb is still there, and it had been placed there before those odd events. The circular window used to be filled with something, and it wasn't clock. This object was obviously pulled out. A clock can be seen in the other building on the opposite side, and it has no problem in being there (since nobody removed it). But the orb on the top of our tower remained untouched. It seems that there were just no volunteers to climb to the very top without a crane.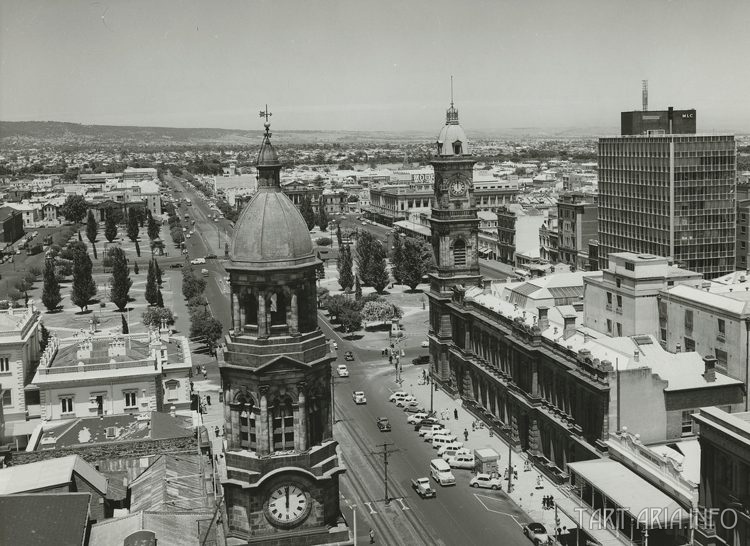 This orb managed to stay there until the second half of the 20th century, before being replaced by some other orb. What was this orb? Nevertheless, there were other similar orbs.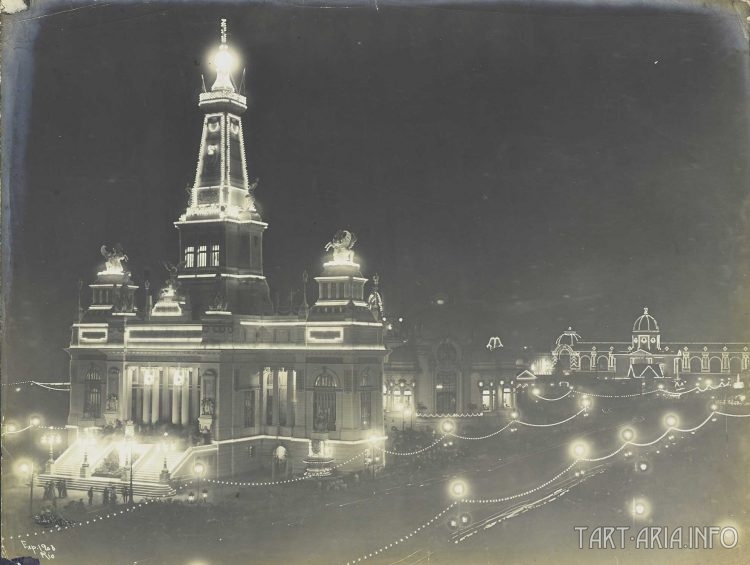 This photo depicts one of the halls of the the Brazilian national exposition of 1908. Again we see a similar orb which glows brighter than lightbulbs inside lanterns. But this building was built not even in the 19th century, it is a modern one, built from a scratch.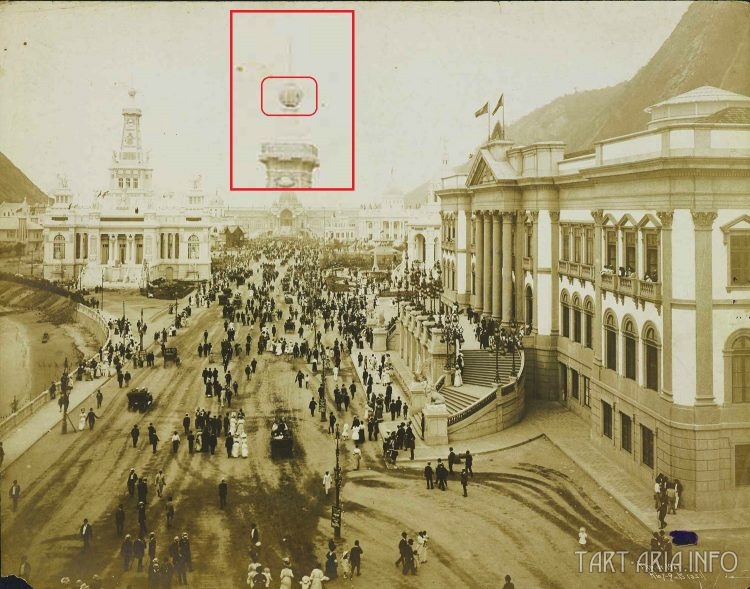 The size of this orb is quite big, and there were many of them in that exposition.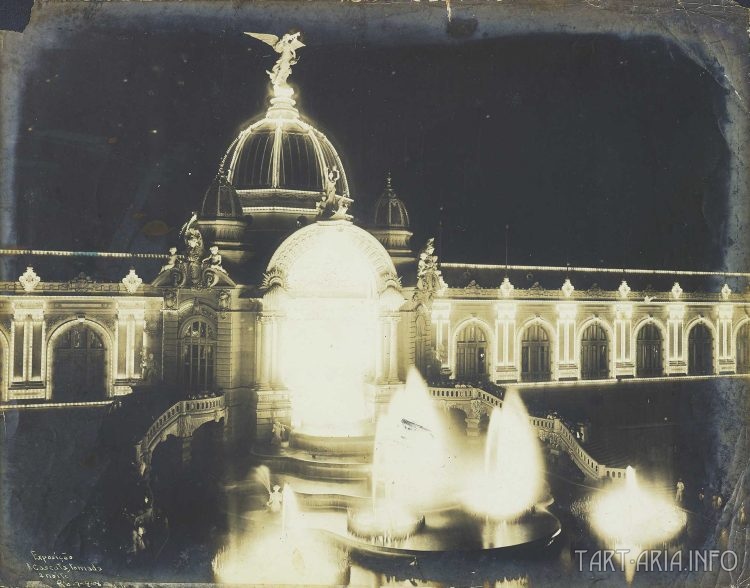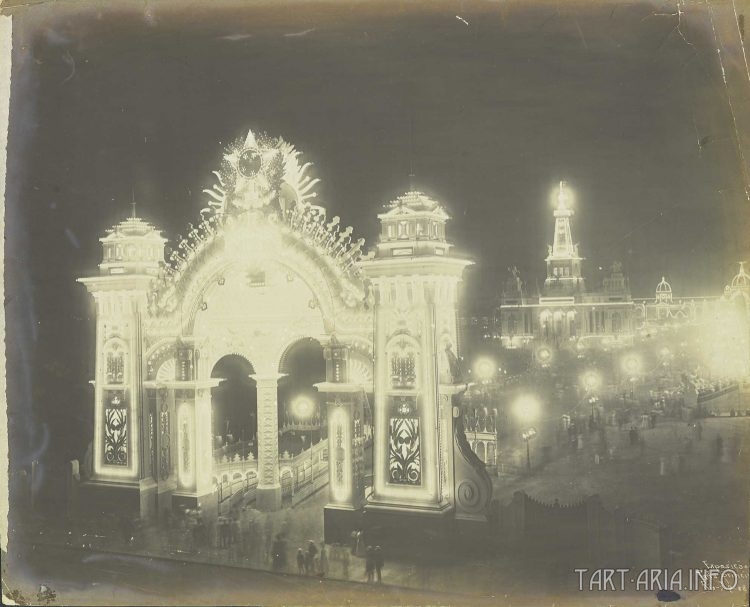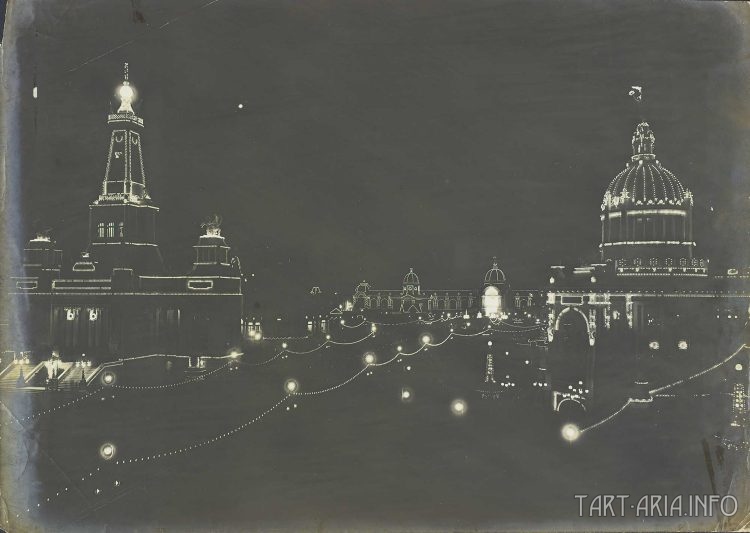 What's interesting to notice is that all those buildings were assembled in short time, with wood and nails. There are a lot of day-time photos too.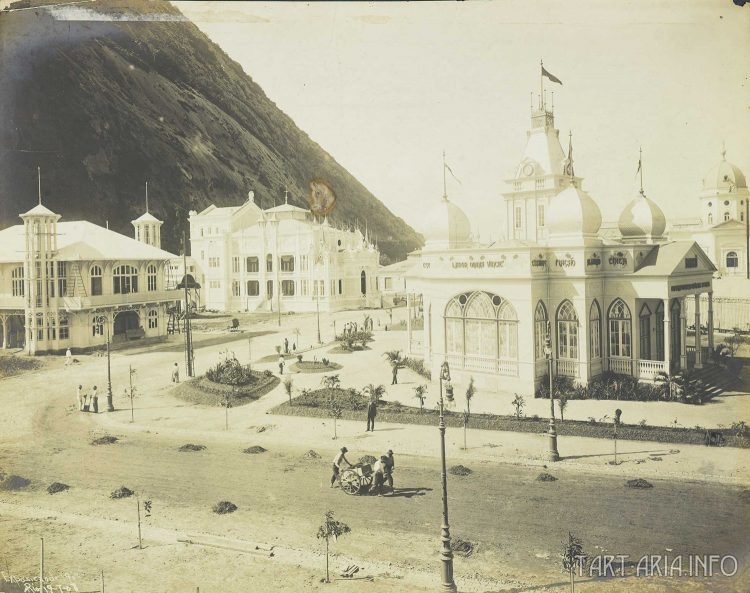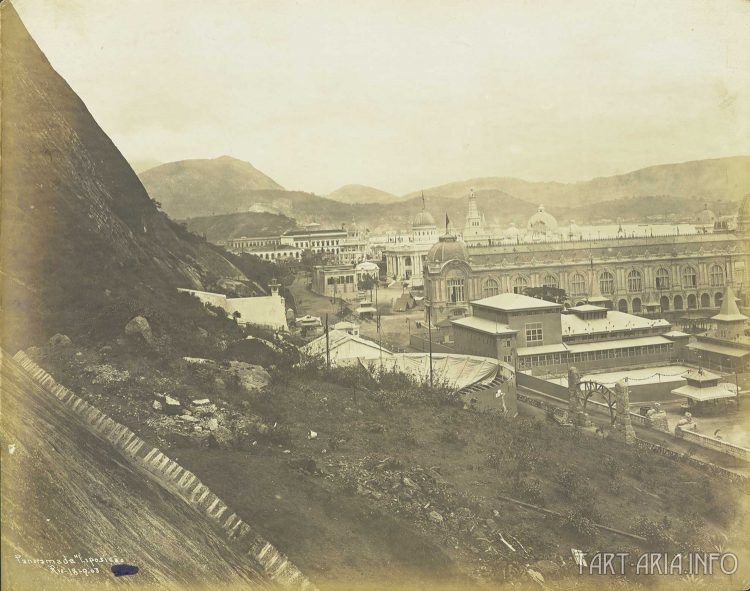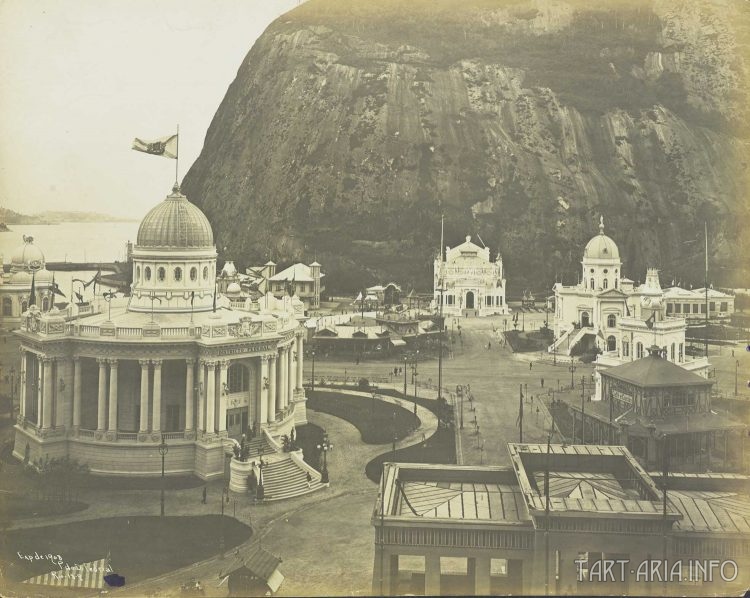 Where are the numerous utility poles with wires that should have been powering all those lights? There were none of them. There were no power stations as well.

Try to find at least one object that looks like a pipe of a power plant. You won't be able to. Nevertheless, those orbs glowed so bright that not every modern searchlight could be compared with it.
As you may have already guessed, this exposition faced the same fate as all similar expositions around the world of that time. Photos of it during night-time survived almost by chance. There are almost no such photos from Europe and Northern America. If you manage to stumble upon one of such photos, consider it an exception from the rule.
This one is the very exposition that was held in Paris in 1900. The Eiffel tower looks unusual, mildly speaking. Upon closure, the tower was modified, and since then nobody has seen it this way. The photo above depicts another glowing orb, which is placed on the very top of the tower, except for it shines directly (which is not hard to do from a technical point of view).
Why did all of those orbs start to disappear globally, with all information about being cleaned up? It is blatantly obvious – those globes could glow and heat up by themselves, which made them comparable to a real sun, thus inspiring science-fiction writers of that time. It is not a coincidence that all literary works related to this subject appeared particularly in the 20th century. It is hard to say what motivated those writers, probably they knew about this technology or even saw it with their own eyes. Another guess is that they did it by an order from government, like Leo Tolstoy with his «War and Peace».
Those orbs were called Heliods, and they were easy to craft. It was one of the achievements of previous civilization, which survived until the 20th century. When the new world doctrine established, such technologies became a hindrance, so they were quickly disposed. Prior to that, they could be found almost everywhere.
You can find numerous photos of old Europe like this one. All city-forming buildings had those sun orbs. They can be easily identified – they were always put above the dome's «apple» at some interval. Their main purpose, besides illuminating the street in night time, was to indicate that the building was «turned on». Glowing orbs were used on various types of buildings, including amusement parks, expositions, and other places of entertainment.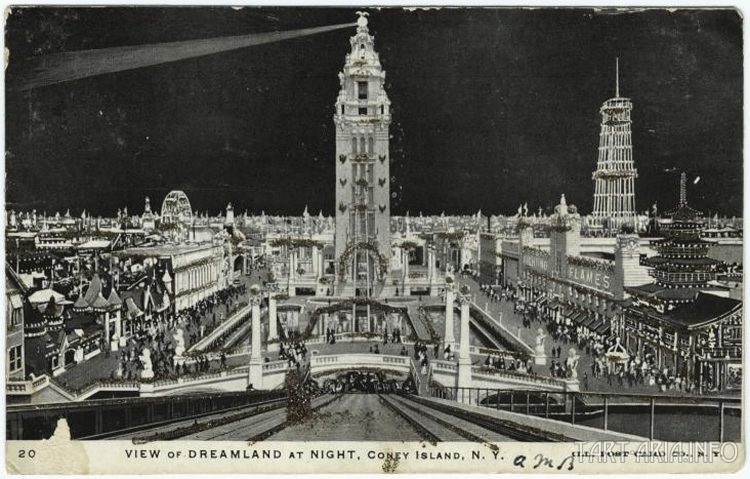 This print shows a famous New-York's amusement park of the early 20th century. The print looks like it was made from a real photo. A interesting searchlight can be seen beaming from the top of the electrified tower. Within all the variety of photos of this place available, you won't find at least one that would show this searchlight at work.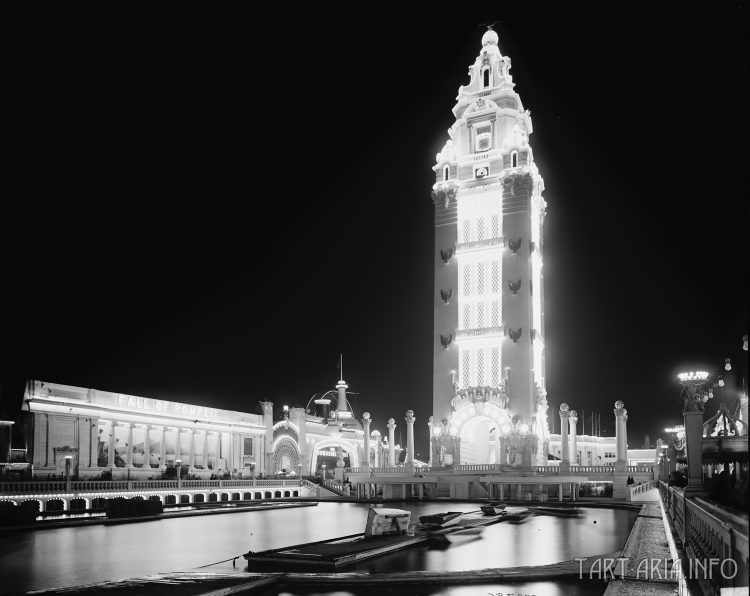 How exactly did this tower beam?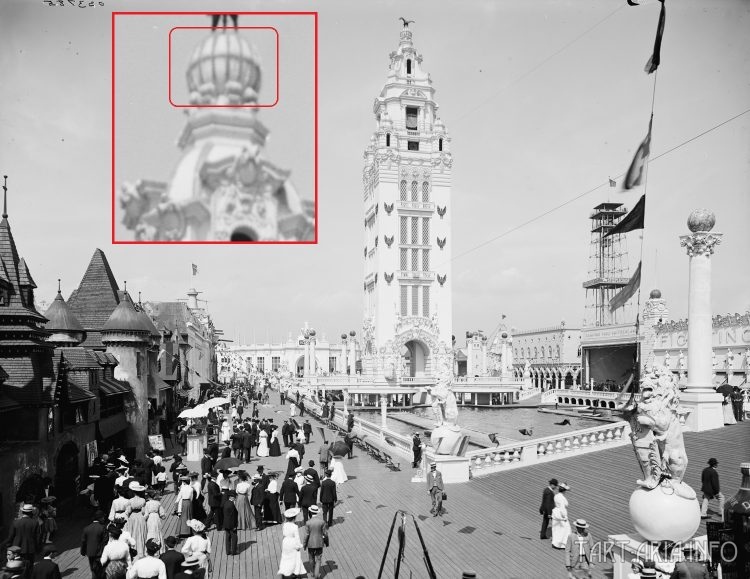 You can see that this orb is divided into sections. I can assume that the production of these orbs used to be well-adjusted in the beginning of the 20th century. What was their secret? The answer is quite simple, and even lies on the top. You just have to pay attention to the word helios (helium) itself. Let's check Wikipedia (info taken from English and Russian versions of the Helium page).
Helium (from Greek: ἥλιος, romanized: Helios, lit. 'Sun') is a chemical element with the symbol He and atomic number 2. It is a colorless, odorless, tasteless, non-toxic, inert, monatomic gas, the first in the noble gas group in the periodic table.[a] Its boiling point is the lowest among all the elements. Helium is the second lightest and second most abundant element in the observable universe (hydrogen is the lightest and most abundant).

Helium can form unstable compounds, known as excimers, with tungsten, iodine, fluorine, sulfur, and phosphorus when it is subjected to a glow discharge, to electron bombardment, or reduced to plasma by other means.

Applying electricity to a tube filled with Helium results in emission of light of various colors. The type of color mostly depends on the pressure inside a tube. Usually the light has yellow color, but it changes to pink, orange and light green when pressure goes down.
So, it turns out that we just have to fill a glass orb with helium and apply electricity. But how can we do that, given that building's spire has only one electric pole? I assume that some properties of helium are concealed in official sources. By the way, what are those excimers, mentioned in Wikipedia's article?
An excimer (originally short for excited dimer) is a short-lived dimeric or heterodimeric molecule formed from two species, at least one of which has completely filled valence shell by electrons (for example, noble gases). In this case, formation of molecules is possible only if such atom is in an electronic excited state. Heteronuclear molecules and molecules that have more than two species are also called exciplex molecules (originally short for excited complex). Excimers are often diatomic and are composed of two atoms or molecules that would not bond if both were in the ground state. The lifetime of an excimer is very short, on the order of nanoseconds. Binding of a larger number of excited atoms forms Rydberg matter clusters, the lifetime of which can exceed many seconds.

Heterodimeric diatomic complexes involving a noble gas and a halide, such as xenon chloride, are common in the construction of excimer lasers, which are excimers' most common application. These lasers take advantage of the fact that excimer components have attractive interactions in the excited state and repulsive interactions in the ground state. Emission of excimer molecules is also used as a source of spontaneous ultraviolet light (excimer lamps).
The images becomes clearer. Excimer lamps have existed for a long time, but were concealed at some point. They were powered by a charge that was accumulated on the spire, instead of a two-wire circuit. Look at another juicy photo from this article: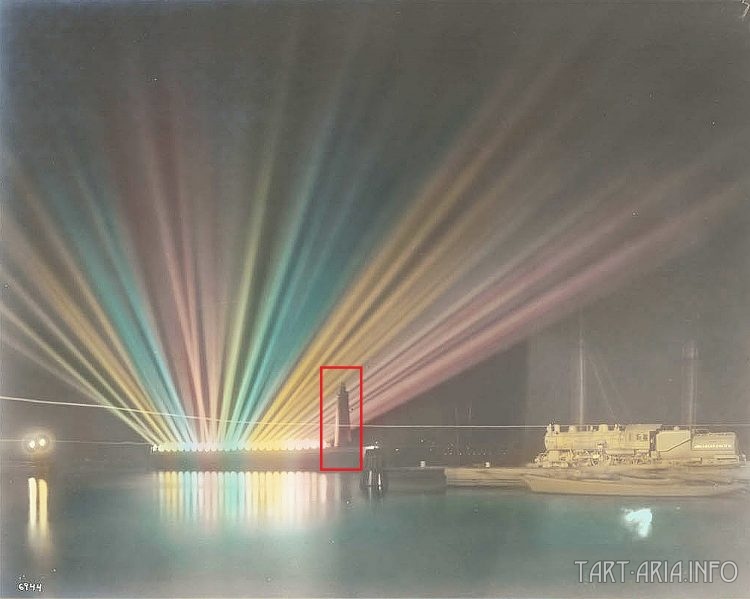 Now everything starts to make sense. Desired color of the light could be achieved by setting an appropriate pressure inside gas-filled light-emitter. The charge in its turn was gathered by a nearest dome-shaped energy device. That's how those unusual lights in the photo above can be explained.
Helium's fate is no less mysterious than mercury's one. Upon Ernest Rutherford's discovery of alpha rays, created by helium nucleuses, these rays have been classified as one of the harming effects of nuclear blast. Actually, it may be truth, but all of this strongly resembles the situation with mercury, which is considered poisonous, but actually not. Heliods were used by our ancestors without fear, even in homes. If there were indeed harmful, people should have surely known about this. Another historical oddity.
Were there any heliods in Russia? It's hard to say, only some vague old images are available.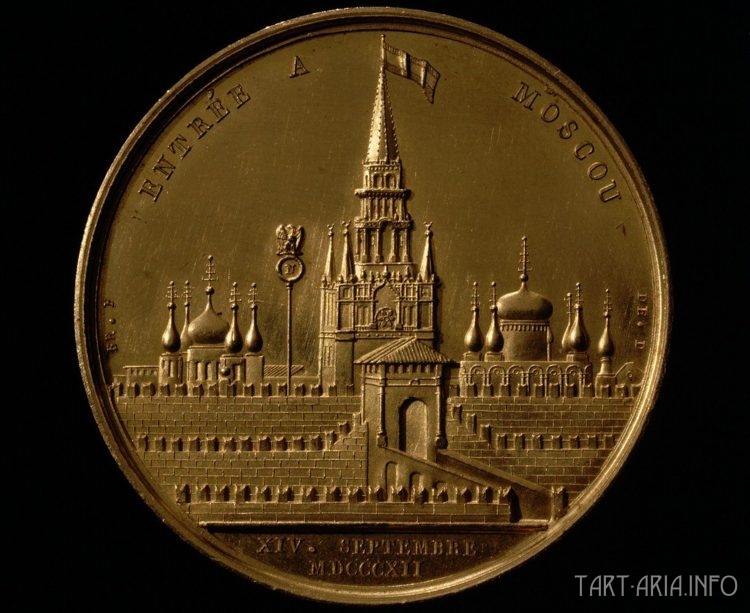 This photo demonstrates a french medal, coincided with french occupation of Moscow in 1812. Odd-looking orbs can be seen on the tops of churches' spires.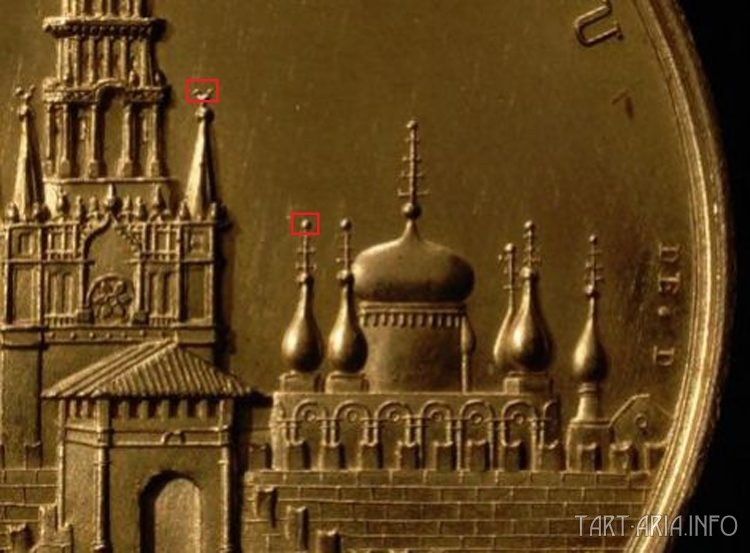 Applying here what we already know about heliods, we get that every dome had a heliod. So it turns out that the whole Kremlin used to glow with various colors. There is another print which indirectly proves presence of heliods on tops of buildings: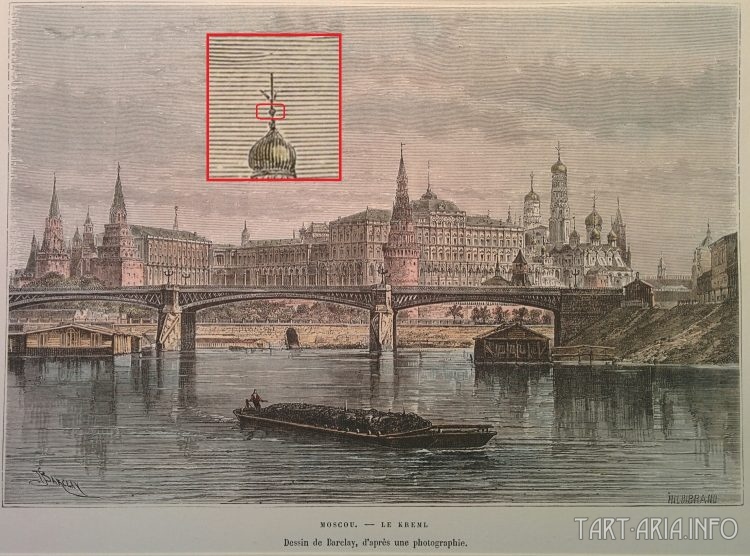 We can argue about religious affiliation of the churches in Moscow of that time, but it is a fact that since 1812 all finials of churches in Moscow (and other Russian cities) were changed to what we have and see nowadays (without considering the changes after the 1917's red revolution). Whereas the whole other world had those heliods installed on spires until the beginning of the 20th century. Who actually won in the war in 1812?
Nevertheless, heliods were still turned on during some special occasions.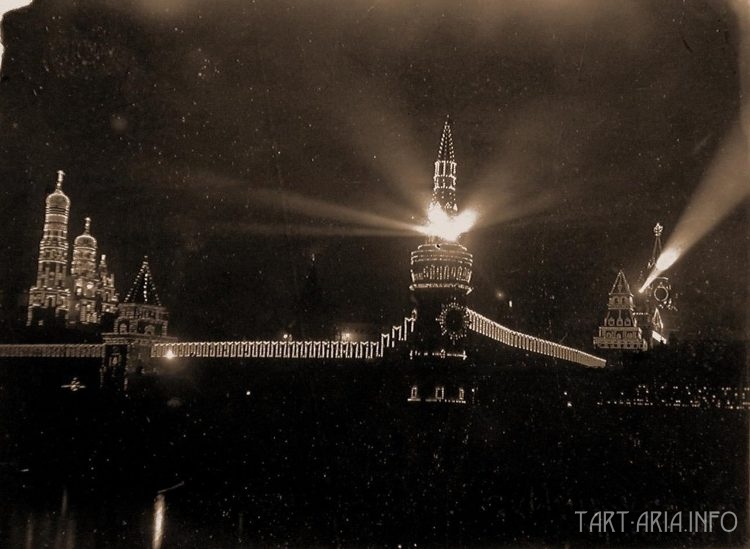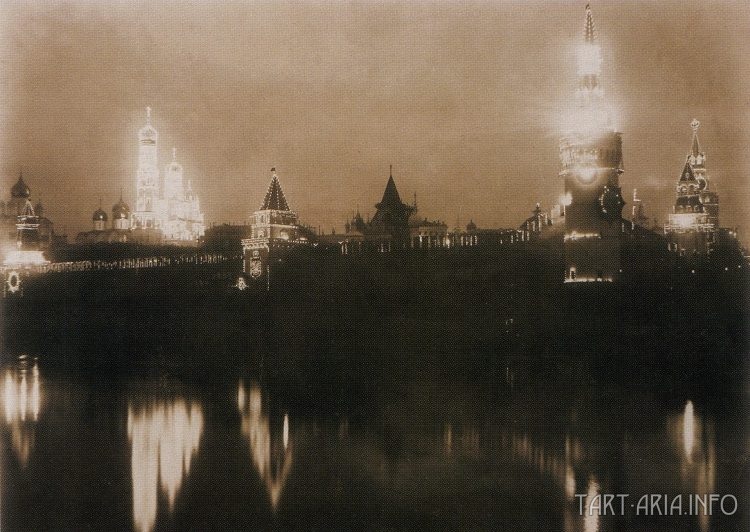 However, upon coronation of Nicholas II in 1896, usage of these energy devices was stopped. Again, you can argue that those lights were powered by (which was the first one in Moscow, according to official history) with electrical generators of Siemens & Halske, but they weren't. Siemens & Halske were probably the ones who supplied Kremlin with the heliods, if they supplied something at all. Heliod production in Russia was organized no worse than production of bricks, marble and other construction-related things. Heliods were just not allowed to everyone.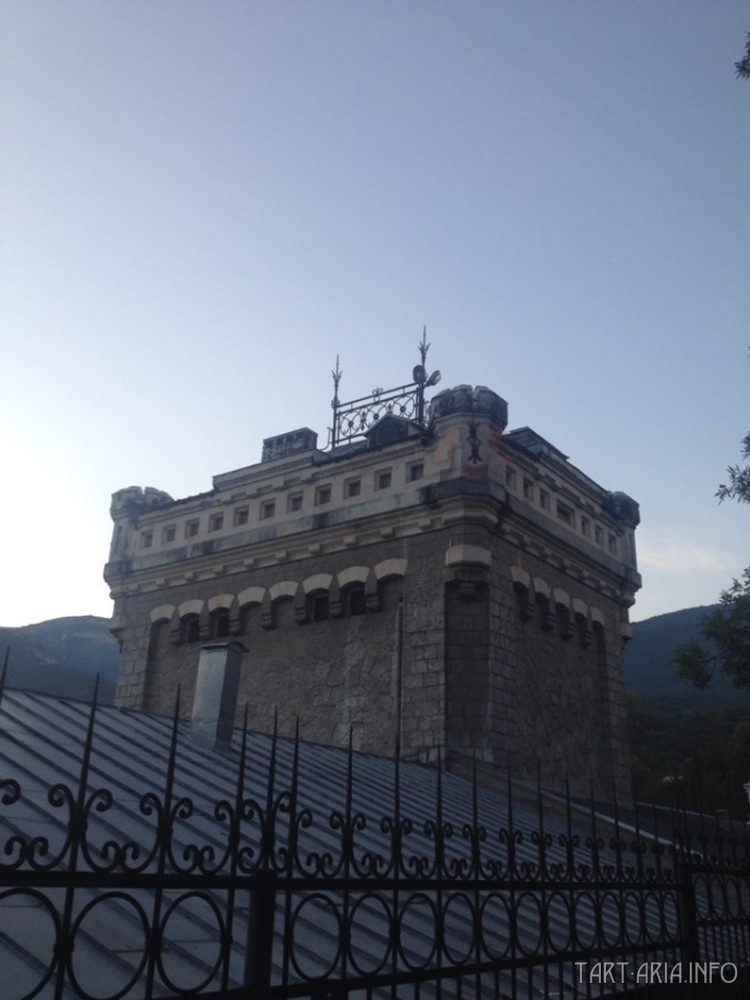 Looking at the roof of Massandra Winery, gives you a feeling that there used to be something else before. Taking into consideration the fact that this bulkhead is located somewhere inside a П-shaped building with a vast square nearby, it's not hard to assume that it was lit up by heliods, which were removed later on.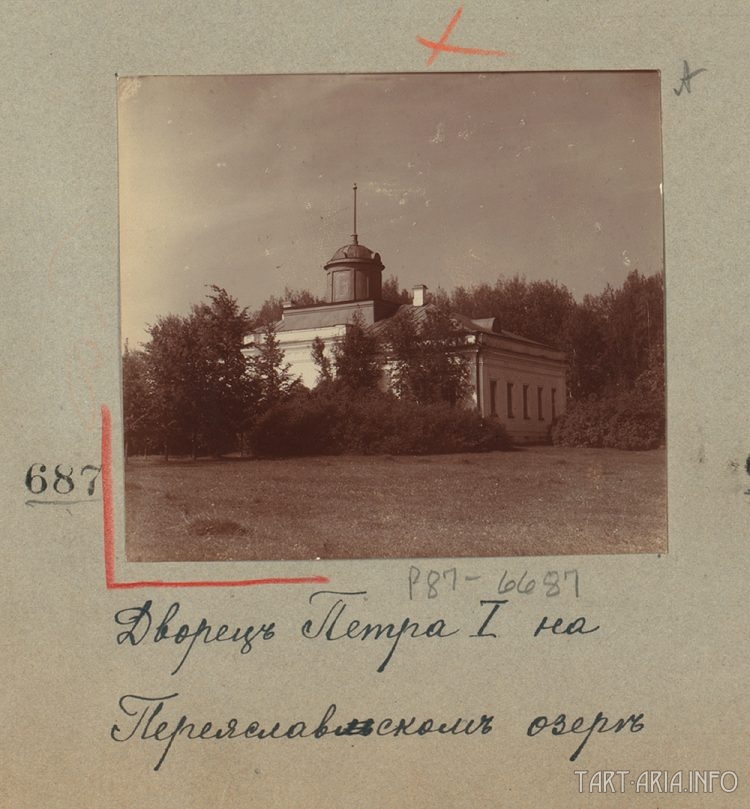 A white mansion (located here) seen in the photo has a spire with a heliod-looking thing. According to official history, it is related to Peter I. But what if it was just a lighthouse that helped with navigation on Lake Pleshcheyevo, located nearby. According to some sources, this lake once was interconnected with Volga river and had a very convenient location. Peter I used this place for military drills with his «Toy army» while preparing for an offensive operation. Against whom do you think? Anyway, it's not the case now.
There are a lot of traces of mass heliod usage in old Russia, but with arrival of the «Romanovs», they disappeared almost instantly.
By the way, do you really think lighthouses used to beam using oil lanterns before modern electrical generators were created?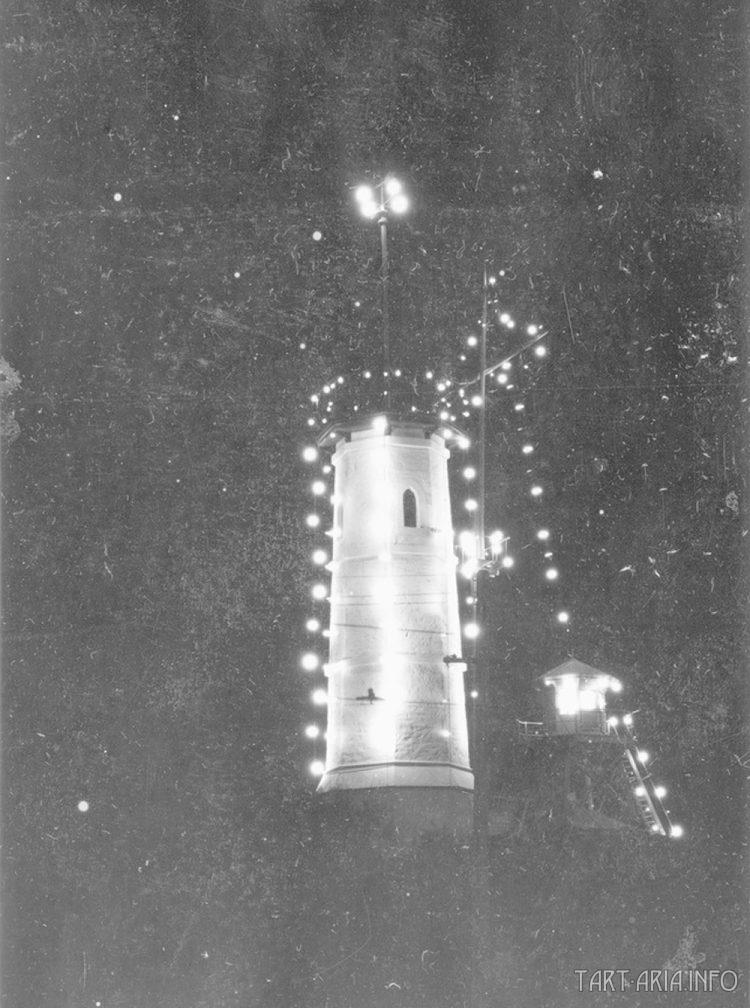 Of course not. It's just a crafty trick, which turned history upside down. It is a common practice in propaganda, which is still being actively used. As for the lighthouses, they obviously used the heliods, which worked no worse than modern searchlights.
Anyway, it is a completely different story.